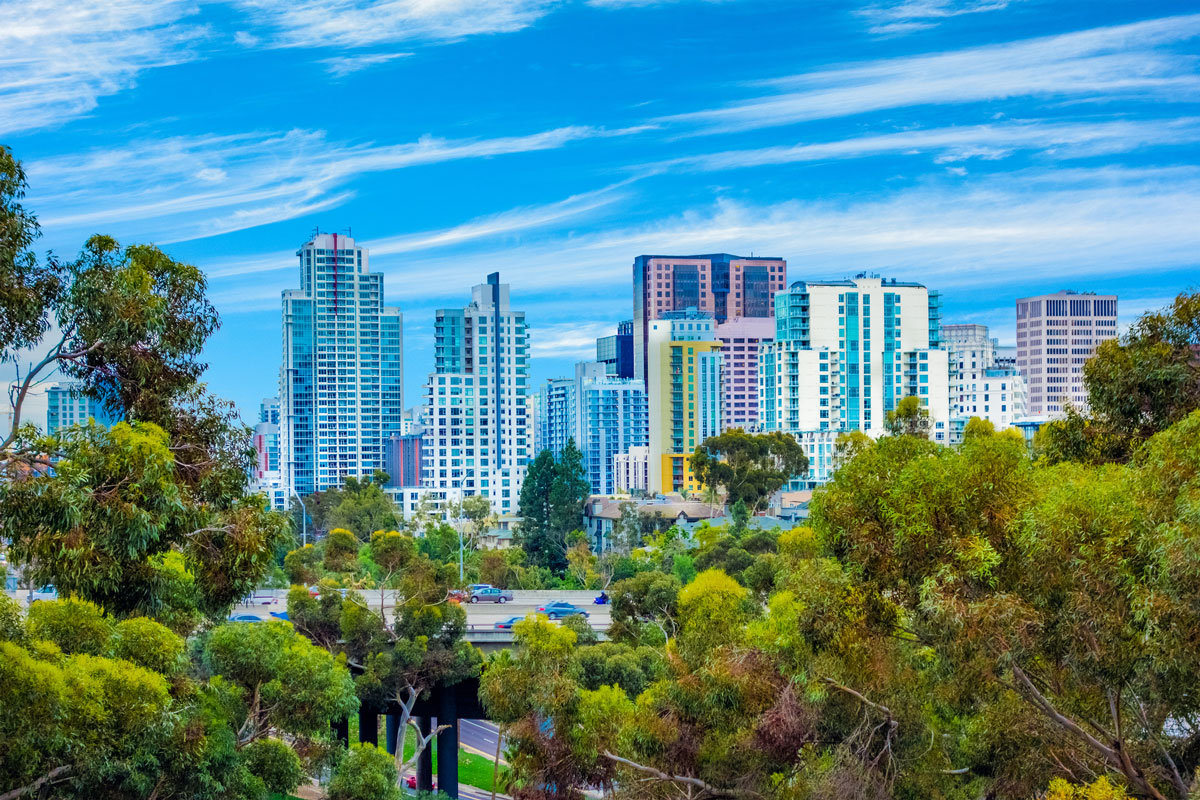 If you are in the market to buy, sell or lease San Diego commercial property, you'll need to find a realtor who is deeply familiar with that industry. Whether you're need of representation for office, retail, industrial, medical, restaurant, or other commercial real estate, Nick Rogers has the experience and local knowledge that will support your personalized business needs. Having a family-owned commercial property himself, Nick knows the intricacies of managing a lease and commercial sales.
As an established San Diego commercial real estate agent, Nick Rogers brings a broad range of commercial real estate services and expertise. He specializes in advising each client through the critical steps of the process, beginning with the site selection and into building occupancy. With his hands-on experience of contract negotiation, market research, and sales, Nick is able to help his clients navigate the commercial real estate market with ease and confidence. With access to all of the active San Diego commercial property listings, Nick will put in the hard work for prospective buyers to discover the perfect commercial property for your business needs. For the large majority of companies, real estate and payroll are its biggest expenses — every dollar that your business saves goes to the bottom line. Saving money is impactful, but each company is unique and Nick recognizes that. He'll take the time necessary to understand the future space that your business requires for efficiency, risk mitigation, effective negotiation, and budget planning.
For buyers, sellers, landlords, and/or tenants, exceptional representation can make a significant difference — here is what you can expect with Nick Rogers on your side through your commercial real estate transaction.
Buyer and Seller Representation
Nick begins each new client relationship by gaining a deep understanding of their personalized needs and the goals for their space. He is future-focused and protects his clients from getting stuck with "problem buildings" and risky investments. After completing an assessment of your company's space needs, Nick will utilize his network and access to the San Diego commercial real estate listings to find suitable sites that could work well for you.
On the other hand, if you're looking to sell commercial real estate, Nick will help craft a custom marketing strategy to maximize your property's exposure. For places that are in need of improvements, he'll work with you to make informed decisions on budget planning and where to put in the effort and what will have the greatest impact on potential buyers based on what they value in today's market.
In addition to existing properties, Nick helps buyers recognize opportunities for new development and can also identify worthwhile places for redevelopment in the urban and suburban markets. Commercial real estate construction is a major undertaking — creating an action plan, mitigating risk, forecasting, and negotiating cost all require specialized expertise. Nick has the network, local in-depth knowledge, and commercial property experience to produce successful outcomes for buyers and sellers.
Landlord and Tenant Representation
Nick supports both landlords and tenants through their real estate decision-making process. Keeping a close eye on the constantly evolving market conditions, Nick is able to recognize leasing trends and the importance of timing when it comes to creating market-competitive lease terms. He also understands the complicated nature of leasing various types of properties, including industrial, flex space, retail, and office. The exceptional landlord representation you can expect from Nick Rogers to help you maximize income includes tough lease negotiation, property and portfolio management, market strategy, and prospecting.
Understanding both sides of the equation is key and Nick's understanding of the landlord side of the transaction helps him strategize with tenant representation. It's common for landlords to have investors they need to please and therefore, it's in their best interest to seek the highest rent possible for the longest duration with limited flexibility for the tenant. Nick's role as a tenant representative is to educate and inform his tenant clients about using leverage and tenant- oriented protections to reach an agreeable rent. Effective tenant representation includes lease negotiation, growth strategy, an assessment of space seeds, site selection, and a custom market analysis.
Contact Nick Today
Investing in or selling commercial real estate is a long-term commitment, and you need Nick Roger's experience on your side to help you get the most from your property. With his expertise in contract negotiations, active real estate listing network, and dedication to his clients, Nick consistently exceeds client expectations and maximizes results. He's determined to get the most for you and your business while protecting your investments. Contact Nick today and put your best foot forward for achieving your commercial real estate goals.