It's that time of the year again! As you're starting to get into the holiday spirit this season, I wanted to share some of our city's great options for celebrating and experiencing the holiday festivities. It may not snow in San Diego, but it can still feel like you're in a winter wonderland with all of these fun activities for the whole family to make the most of the holiday season. This year, many of the annual celebrations are covid-safe and can be enjoyed from the comfort of your car or socially-distanced outdoors.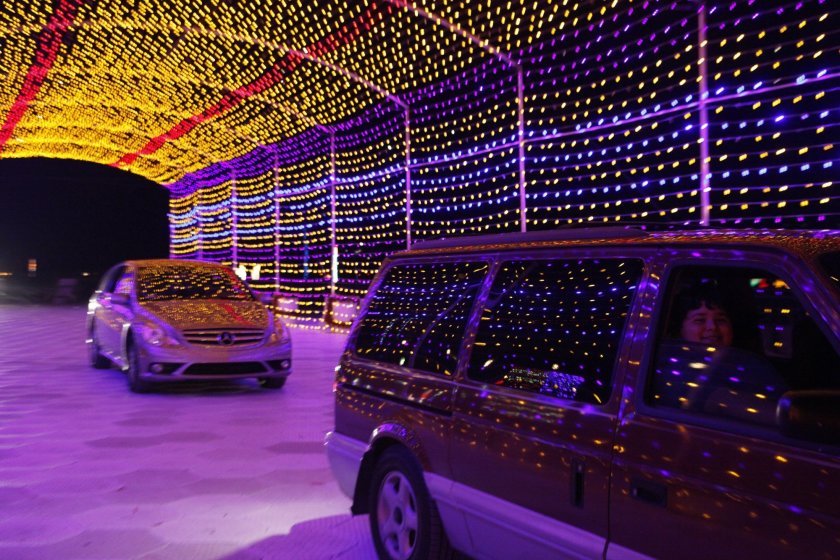 Drive-through holiday lights at the Del Mar Fairgrounds
Featuring over one-million animated lights, this drive-through experience is one that will transform the night into a holiday wonderland. This lightshow is one for the whole family (or as many friends as can fit in your car) and is expected to be very popular this year. Attendees will remain in their cars the entire time and will drive through at around 3 miles per hour. The total time of driving through the lights is going to be about 20-30 minutes with no shortage of entertainment along the way. It's expected to sell out quickly and is something you won't want to miss!
Get your tickets for Holidays in Your Car before they're sold out.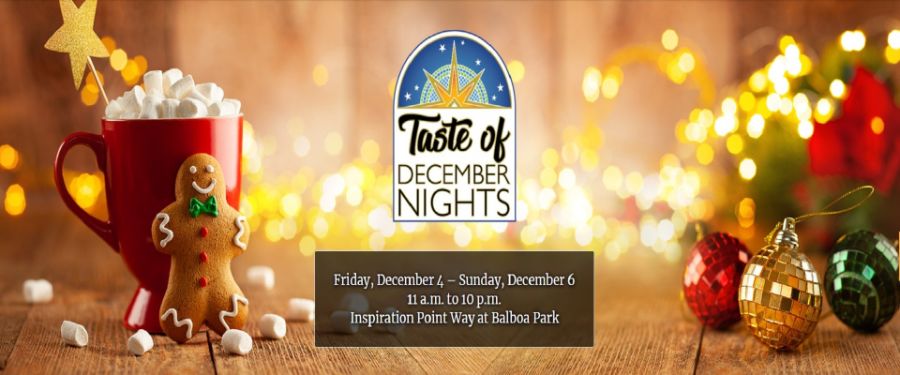 Balboa Park Taste of December Nights
Balboa Park is known for its annual December Nights event where the entire park is transformed into a winter escape. This year, it will look a little different from past years, but it will feature the same great food and decorations in a drive-through setting. There will be over 20 different food truck vendors offering their most popular menu items and all of the covid safety protocols will be strictly followed.
Come celebrate in the 42nd annual year of this event and see the holiday attractions at Balboa Park! Find out more of the details and get your tickets to Balboa Park Taste of December Nights.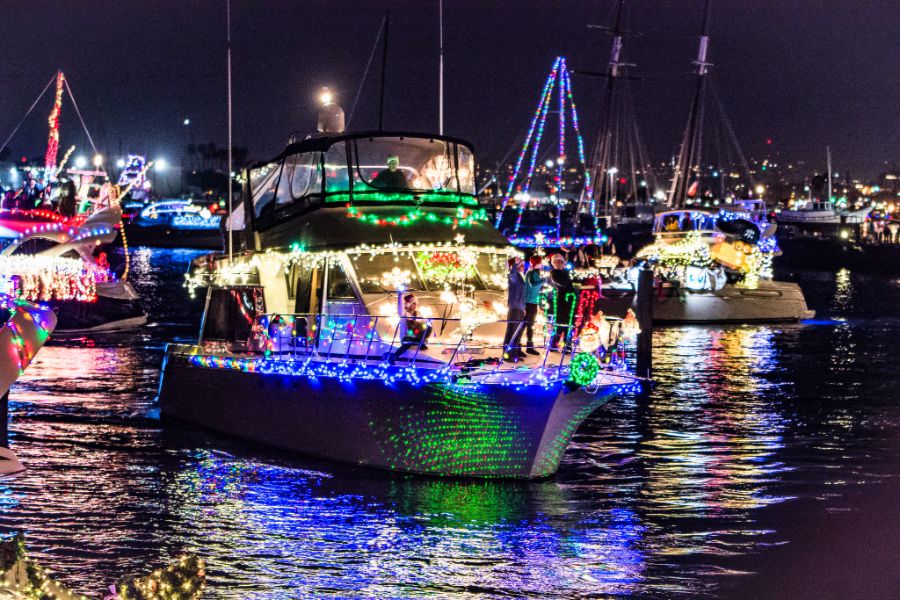 San Diego Parade of Lights
The San Diego Bay Parade of Lights is a very special annual event for everyone who loves the water. This tradition is brought to San Diegans by the boating community and never ceases to amaze and entertain the bayfront crowds with the beautifully decorated boats for the holiday. The best part is that it's completely free for anyone to see and everyone is welcome! Masks and social distancing are recommended in order to be safe while you enjoy the show.
Check out more information about the San Diego Parade of Lights from their website.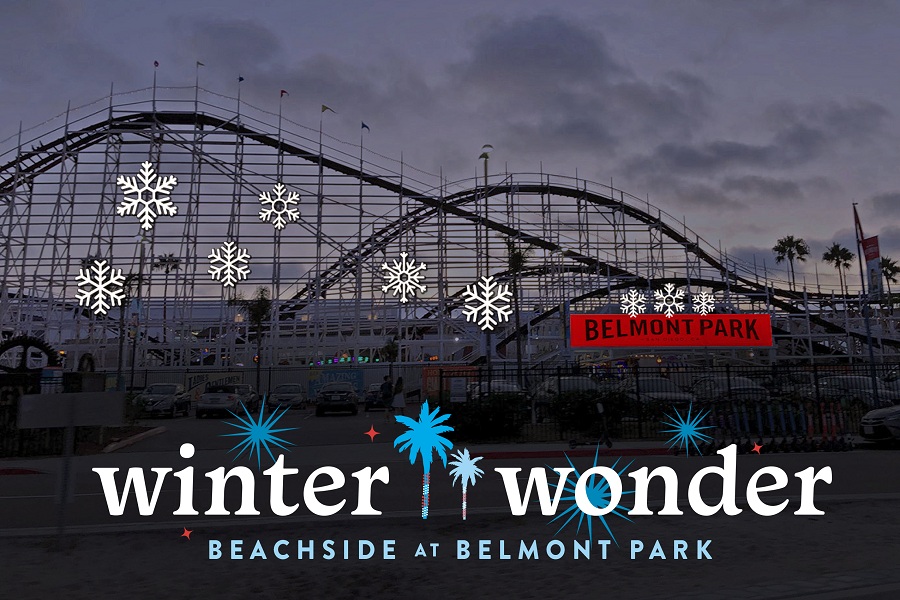 Belmont Park Winter Wonder
Belmont Park is opening up for space for a winter wonderland event this holiday season. The park activities will include a day-and-night experience, giant holiday-themed sculptures, winter-themed activities, holiday movies and food, and a holiday toy drive. If you are coming with kids, Santa Claus will be making an appearance so be sure to grab a photo with him and remember to bring an unwrapped toy for the gift drive.
Visit their website to learn about Belmont Park Winter Wonder, and see what it has to offer this year.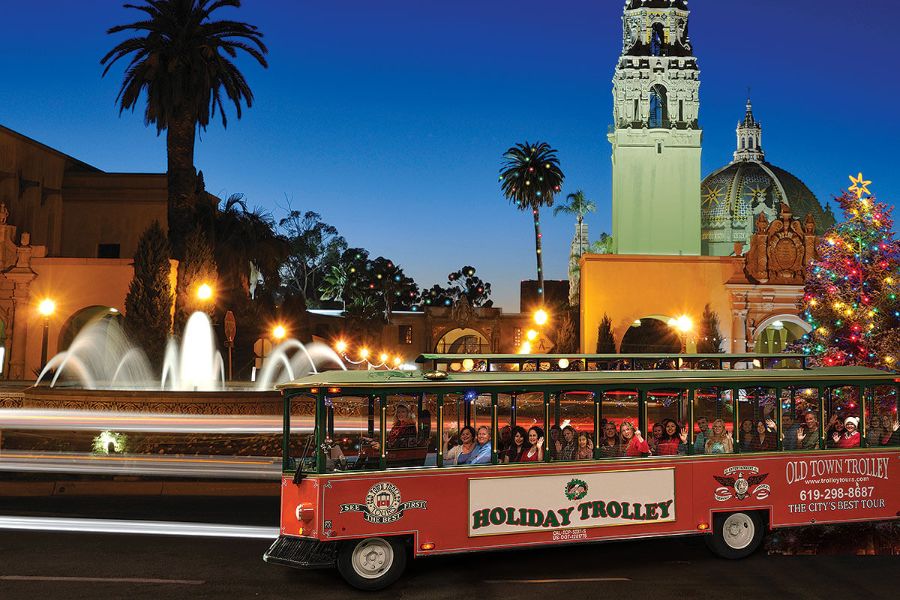 Old Town Trolley's Holiday Lights and Sights Tour
For a unique experience that you'll never forget, hop on the Old Town Trolley with your family, young and old, for a holiday lights and sights tour. This ride will feature sing-a-long caroling to your favorite holiday songs, a quick stop by Seaport Village for some festivities, and plenty of views of the lights from the Embarcadero, Balboa Park, Old Town, and more. The trolley conductor "elfs" will share interesting holiday facts and will keep the holiday cheer up throughout the tour.
Grab your tickets for the Old Town Trolley's Holiday Lights and Sights Tour soon!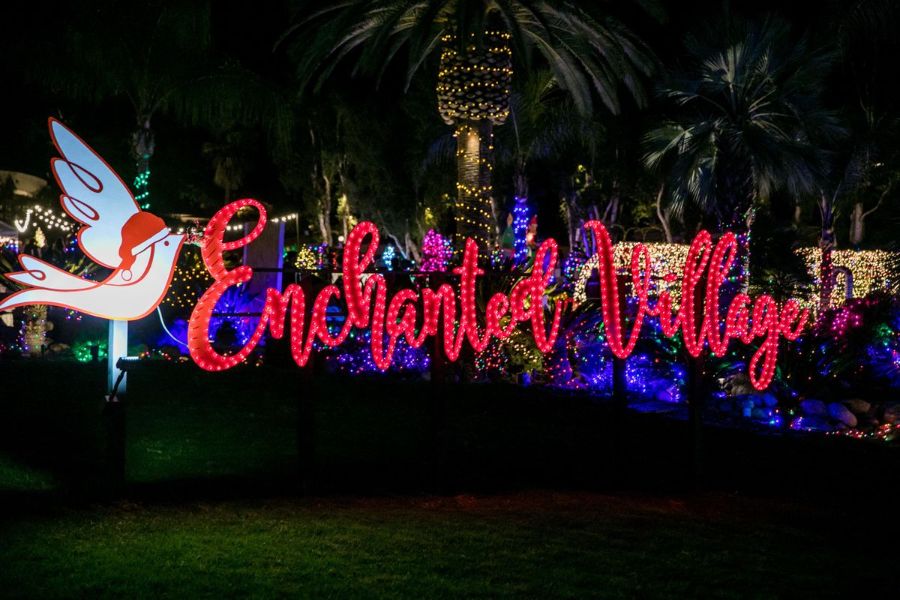 Drive-through Enchanted Village
This Enchanted Village drive-through is one you won't want to miss. From the twinkling lights to the music and stunning decorations, it will truly feel like you've been transported to a magical holiday place. There will be giant lit-up candy canes, lifesize gingerbread men, a Christmas tree forest, Santa, and much more.
This event is extra special because it's put on by Noah Homes, a local non-profit that serves adults with intellectual disabilities; they are able to offer this holiday village through the help of some generous sponsors. Learn more about this holiday experience of the Drive-through Enchanted Village and purchase your tickets ahead of time.
Wishing you and your family a happy, safe, and cheer-filled holiday season this year! As always, if you are looking to buy or sell a home in San Diego, don't hesitate to reach out because I'm here to help get you the best price while making the entire process stress-free and straightforward.